Friday, October 19, 2018 12:00 PM
Ends: Sunday, October 21, 2018 02:00 PM
RailNation Miami - RPA's Fall 2018 Advocacy Summit - Miami, FL
Bringing RPA's 'A Connected America' To Florida
Location:
Hyatt Regency Miami 400 SE 2nd Avenue Miami FL 33131
Make Plans NOW To Attend RailNation Miami - RPA's Fall 2018 Advocacy Summit In Beautiful Miami, FL!
Event Dates: Friday, October 19 - Sunday, October 21
Event Host Location: Hyatt Regency Miami in Downtown Miami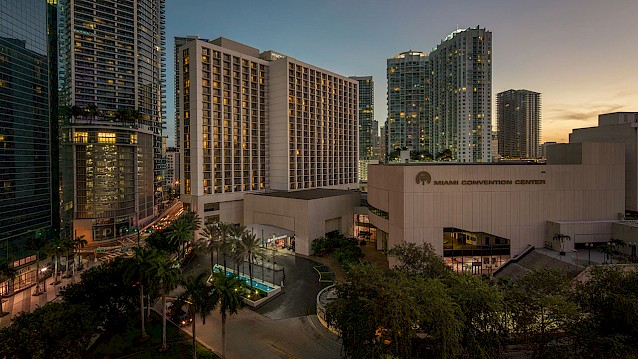 The RPA Group Rate Is $179.00 Per Night, Single or Double Occupancy.
---
Tentative Event Agenda:
Friday, October 19
A Variety Of Optional Local And Regional Transit & Cultural Tours Will Be Offered During Thoughout The Day
Evening Welcome Event
Saturday, October 20
Advocacy Presentations, Speakers and Panels - All Day - Hyatt
Lunch With Keynote Address - Hyatt
Group Networking Event - Evening
Sunday, October 21
Council Advocacy Work Sessions - Morning - Hyatt
Council Committee Meetings - Morning - Hyatt
Council Business Meeting - Morning - Hyatt
Closing Wrap-Up Lunch With Speaker - Hyatt
Area Tours - Afternoon - Optional

An Opportunity To Ride And Tour Brightline Is Being Planned For The Weekend! More Details Coming Soon!