Resources
Final Push to Avert Service Cuts to Amtrak and Public Transit
September 2, 2020
Your online HQ for Rail Passengers' campaign to preserve daily service and avert cuts to public transit.
America's trains need your help. Here's what you can do.
Amtrak and public transit are facing a financial crisis. Passengers need to keep the pressure on Congress to pass an emergency relief bill, including $5 billion for Amtrak and $32 billion for transit.
Write
Use our action page to send an email to your members of Congress.
Call
Follow-up with a call using our phone script.
Share
Use our advocacy toolkit to magnify our message through social media.
Give
Help us save passenger rail by making a donation today.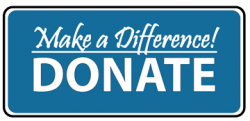 We've entered the final stretch of legislative work ahead of the October 1st deadline for a coronavirus relief package for America's intercity rail network and public transit systems. With operators struggling to keep the trains running during the pandemic, these essential services are rushing towards a financial cliff.
This is our last opportunity to get Congress to pass a coronavirus relief package for trains. If we succeed, we preserve daily service across Amtrak's National Network and keep transit running for our nation's essential workers. Failure to act by Congress could result in dire consequences for the U.S. transportation system—including the elimination of an unknown number of State-supported and long-distance routes, and deep cuts to public transit and commuter rail.
Our members have already delivered almost 15,000 messages to hundreds of Senators and Representatives in our campaign to preserve service. We're going to need to redouble our efforts to ensure that a passenger rail bailout is part of any final deal.
[This page will serve as a campaign headquarters for the month of September, so be sure to bookmark and check back often.]
---
Briefing Room
Rail Passengers' Jim Mathews testifies before Congressional hearing on Amtrak's response to COVID-19:
House T&I Subcommittee Hearing Coverage:
Amtrak CEO: $4.9 billion needed to avoid cuts to long-distance trains, workforce, Trains
Amtrak Chief Pleads for Nearly $5 Billion to Survive Pandemic, New York Times
Amtrak asks for $4.9 billion to stay afloat, Roll Call
In congressional grilling, Amtrak chief says railroad needs nearly $5 billion in federal aid, Washington Post
Other Coverage
'Not Unlike the Postal Service': Advocates Want Amtrak to Prioritize Service Over Profit: The New York Times published an article on the battle lines being drawn between advocates and Amtrak management over profitability. It features our own Jim Mathews, who explained that Amtrak "is a service… The objective is not profit; the objective is to serve all the communities.
"I'm so proud that we came together in bipartisan fashion in the Senate to keep the Southwest Chief chugging along, and I'm grateful for this recognition from the Rail Passengers Association. This victory is a testament to what we can accomplish when we reach across the aisle and work together to advance our common interests."
Senator Tom Udall (D-NM)
April 2, 2019, on receiving the Association's Golden Spike Award for his work to protect the Southwest Chief