Happening Now
We Are In This Together
May 16, 2019
Advocating for a better rail system across state lines.
by Joe Aiello | Northeast Field Coordinator
On May 4th (May The Fourth Be With You), I had the pleasure of joining nearly 50 other passenger rail advocates for the Northeast Division membership meeting. The meeting, co-sponsored by the Association and our good friends at TrainRiders/Northeast, was held in at Maria's Family Restaurant in Haverhill, MA - a stop along the MBTA Haverhill Line as well as "America's Favorite Train", the Downeaster.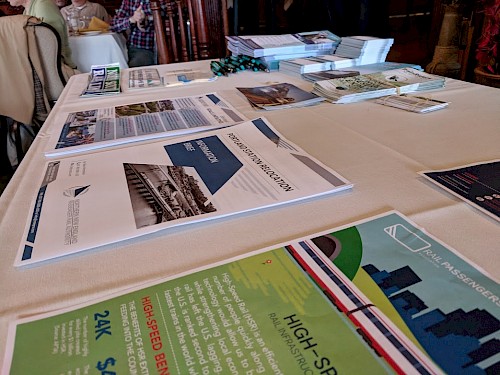 This was the third such meeting that I have been apart of in my time as Rail Passengers Councilor/Staff (all three have been in Massachusetts, so it's time to move around - right?).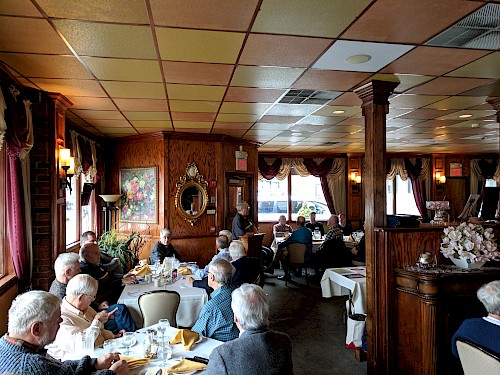 Steve Musen, Council member from Rhode Island, acted as our master of ceremonies and gave a full report on the national outlook as well as an update from our Day on the Hill conference early last month. Bruce Sleeper gave a presentation from TRNE that included talk of their proposed Rockland expansion (which REALLY needs to happen!) and the Portland Station Relocation Project - which would be a game changer for both the Downeaster and the city of Portland. Tim Moore (New Hampshire) and Jan Lindberg (Connecticut) both gave reports from their respective states. Massachusetts was covered by myself (giving the Eastern update in place of Clint Richmond), our newest council member Karen Christensen, and Ben Heckscher. Both Karen and Ben gave very well received presentations on what they have been working on in the western part of the Commonwealth.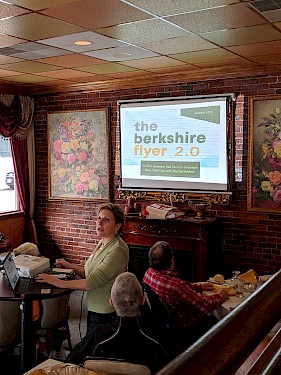 One of the things that I mentioned in my update was that the Massachusetts Sierra Club was getting ready to release a letter to Governor Baker in regard to the North-South Rail Link. That letter can be found in the embedded tweet below.
The @MassSierraClub is asking @MassGovernor to spend the $10M that was set aside last year to complete the EIR/EIS process for the @NSRailLink. #MApoli #NSRL https://t.co/myx9DOQ9k2

— Rail Passengers | Northeast Region (@RPANortheast) May 16, 2019
The takeaway from this meeting, at least for me, is just how many groups we have here in the region that are all working towards the same goal. In just this gathering alone, we had representatives from the Sierra Club, TrainRiders/Northeast, The Train Campaign, Trains In The Valley, and (of course) our Association. I mentioned in my brief talk that, in my role as Northeast Field Coordinator, I was so lucky to be in a region with so many passionate groups to work with - and this doesn't even include all the others that we have partnered with in the past (TransitMatters, T4MA, etc).
I have said this many times before, but I am a "union brat" at heart and organizing is a true passion of mine - so I am hoping that we can start having even more of these gatherings (not just the one a year) to rally the rank & file. Our fight for a better transportation system never ends.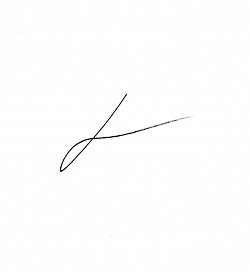 "It is an honor to be recognized by the Rail Passengers Association for my efforts to strengthen and expand America's passenger rail. Golden spikes were once used by railroads to mark the completion of important rail projects, so I am truly grateful to receive the Golden Spike Award as a way to mark the end of a career that I've spent fighting to invest in our country's rail system. As Chair of the Transportation and Infrastructure Committee, it has been my priority to bolster funding for Amtrak, increase and expand routes, look to the future by supporting high-speed projects, and improve safety, culminating in $66 billion in new funding in the Bipartisan infrastructure Law."
Representative Peter DeFazio (OR-04)
March 30, 2022, on receiving the Association's Golden Spike Award for his years of dedication and commitment to passenger rail.