Happening Now
Rail Safety Week
September 26, 2019
Increasing passenger safety awareness for better community practices
by Madi Butler
Operation Lifesaver has released a series of messages in honor of Rail Safety Week and their continued initiatives to stop track tragedies. From a variety of hot button issues such as Crossing Safety and Distracted Driving to their historic campaigns cataloguing educational materials for public use, the team at Operation Lifesaver is trying to create and expand passenger awareness. In 2019, Operation Lifesaver awarded $175,000 in FTA grant funds to 10 rail transit agencies in eight states to increase rail transit safety public awareness and implement safety education projects and campaigns.
As I've mentioned in past blogs, we passengers have a responsibility to one another while engaging mass transit. We need to respect those who work to make our commutes, trips, and adventures possible as well as the other participants with which we may share station or track access. I would encourage all passengers to read over this year's campaign and think through ways they can help their fellow rider improve our safety and experience over all.
So as this week and its lessons wrap up, what elements of safety stand out to you? What would you like to see improve from a passenger standpoint? Our cause takes many forms and sometimes it is as simple as stepping behind the yellow line. With people looking to defund public transit and bend the knee to car culture, it is pivotal that we do what we can to respect our trains and those who operate them.
Earlier this week, I shared a video from our friends in Denver. Hearing about near misses from a driver's perspective really captured my attention. In the video, Mike Meader, RTD Chief Safety & Security describes the anxiety and fear that result from these experiences.
"One aspect of near misses often overlooked is the immediate and sometimes lasting impact they have on witnesses, pedestrians and, especially, train operators. Operators who experience a near miss can be affected mentally and emotionally for the rest of their lives, even causing some to not return to work" - RTD
We need to stay alert at stations and crossings. Look and listen for signs and movement. Stations need to maintain full ADA compliance, make sure there are multiple ways to tell if a crossing is closed or if the train is approaching. Platform security measures should prioritize passenger safety. Ultimately better Rail Safety is something we all need to work on with an intersectional perspective to help each other do our cooperative best.
The role of social media in all this is to increase awareness, educate one another, and open up more conversations. The educational material being turned out this week all across North America is a huge win for rail culture. Still, it's a complicated position to be in considering how often public transportation is stigmatized in the States.
By helping our fellow passengers to be better and do better for the common collective, we can work to make transit appealing in our transition away from highway dependency. I think there is a lot about train safety that is misunderstood by the general public and it creates stigma as well. While we all work to advocate for change in policy and funding, we must also meet people where they are at and lead by example.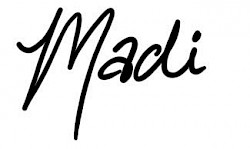 "I'm so proud that we came together in bipartisan fashion in the Senate to keep the Southwest Chief chugging along, and I'm grateful for this recognition from the Rail Passengers Association. This victory is a testament to what we can accomplish when we reach across the aisle and work together to advance our common interests."
Senator Tom Udall (D-NM)
April 2, 2019, on receiving the Association's Golden Spike Award for his work to protect the Southwest Chief