Rail Industry Loses a True Champion
September 17, 2015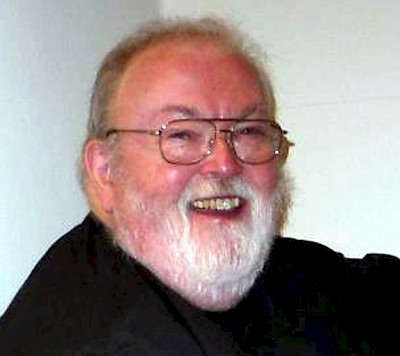 The death of Thomas Pulsifer, the former president of the Ohio Association of Railroad Passengers (OARP) on Sept. 8 was announced recently by Ken Prendergast, executive director of All Board Ohio.
Tom was a man who inspired many people, said Prendergast. He was the longest serving president of OARP, leading the organization from 1976 to 89. The association was founded in 1973 by his friend and work colleague, at Ziebart Advertising, David Marshall of Dayton, who passed away several years ago.
"Tom reluctantly took the reins of OARP," said Prendergast, who noted that Pulsifer was elected president without his knowledge. In his 13 years as president, Pulsifer stabilized and grew a new, small organization into one of the largest, most respected state-level passenger rail advocacy organizations in the nation.
Pulsifer was later appointed by Gov. James Rhodes as chairman of the Ohio Rail Transportation Authority and served on other rail-related boards and commissions. He spoke from the heart and led by example, said Prendergast. "Once while distributing leaflets to passengers on a train endangered with discontinuance, urging them to write to elected officials to save it, an Amtrak official told Tom to cease his activities. `Arrest me,' Tom replied."
After his retirement from OARP, Pulsifer wrote books on railroad history and was accomplished organ player at his Lutheran church in Dayton.
"Tom was one of my mentors when I was studying transportation and urban geography at Kent State University in the late 1980s and getting involved in passenger rail advocacy," said Prendergast. "You never know when the words you send to someone will be the last ones, and I'm glad that I told him in my last letter that he won't be forgotten."
In his final letter to Pulsifer on July 29, Prendergast wrote: "You are still and will always be OARP/AAO's President Emeritus. No one has forgotten you, least of all me. As long as I'm still involved in the coming decades, I will not let you fade away."
Pulsifer is survived by his spouse, Eloise (Jones) Pulsifer, daughter and son-in-law Bethany and Jeffrey Hobbs, and grandson Glenn Thomas Hobbs. Contributions may be made to Trinity Lutheran Seminary, 2199 East Main St., Columbus, OH 43209-2334. Condolences may be made to the family here.
All Aboard Ohio's website features a tribute to Pulsifer. "But there is a better tribute we can seek," said Prendergast. "Let's work to make sure Tom isn't forgotten by getting Ohio the rail service he fought so hard to achieve."
Comments