Happening Now
Archive -- Texas Central: A Different Approach to HSR
Date
Wednesday, September 26, 2018 12:00 PM Wednesday, September 26, 2018 2:00 PM
Location
Old Ebbitt Grill, Cabinet Room (lower level) 675 15TH STREET, NW Washington DC 20005
| | |
| --- | --- |
| Guest Speaker: | Chris Brady, Vice President for Federal Relations at Texas Central Partners, LLC, (TCP) |
| Topic: | Texas Central: A Different Approach to HSR |
| Place: | Old Ebbitt Grill, Cabinet Room (lower level) |
| Date: | Wednesday, September 26, 2018 |
| Time: | 12 Noon, Social Period |
| 12:30 p.m. | Lunch |
| 1:00 p.m. | Speaker and Discussion |
---
Mr. Brady will present an overview of the Texas Central HSR Project. In sum, he will argue that the Project is a market-driven response to a transportation need in Texas. He will discuss the Project status in each of the applicable federal regulatory areas.
At TCP, Mr. Brady serves as the senior TCP officer working with the Administration and Capitol Hill. TCP will bring the first true High-Speed Rail (HSR) system to the US when it opens for operations between Dallas and Houston, Texas. Prior to joining Texas Central, Mr. Brady ran Commonwealth Research Associates, LLC, advising clients on high-speed rail, maglev and transit throughout the United States. He served as the first President of Transrapid International-USA, Inc. (TRI-USA). TRI-USA was the technology participant in six (6) USDOT-sanctioned projects competing to build the first magnetic levitation (maglev) project in the US. He has served in numerous capacities in the Administration of George H. W. Bush, and on Capitol Hill as Legislative Director for former US Senator John Warner and former Congressman Tom Bliley, both of Virginia.
---
MENU:
Market salad, roasted chicken (you may request a vegetarian option instead), soda, tea, or coffee
TAB:
$36 TRF members, full time students with current ID,
$45 non-members.
Payment by check (made out to TRF-Washington Chapter or TRF), cash, or credit card at the door; payment by PayPal accepted in advance (click
here
); allows use of credit card; prepaid attendees need not stand in line- just pick up your badge. Member price applies to non-members joining that day or to 10 or more attending from the same organization.
---
Call Jack Ventura ((301) 593-1872) or e-mail
[email protected]

net
for reservations no later than Mon., Sept. 24, 11:00 AM. Please provide: (a) name and affiliation, (b) request, if you wish, for a vegetarian alternative (indicate allergens if any, like gluten), and, if non-member, (b) phone number. If you've reserved but find you are unable to attend, you must cancel by Sept. 24 or find a replacement. Because we must supply the restaurant a minimum guarantee, those who don't cancel in time or provide a replacement will be subject to a $20 fee to help us make up the shortfall. Send the no-show fee (by check made out to TRF Washington Chapter) to TRF Washington Chapter, P.O. Box 7346, Washington, DC 20044.
---
The Transportation Research Forum is an independent organization of transportation professionals. Its purpose is to provide an impartial meeting ground for carriers, shippers, government officials, consultants, university researchers, suppliers and others seeking an exchange of information and ideas related to both passenger and freight transportation. The Forum provides pertinent and timely information to those who conduct research and those who use and benefit from research. Annual dues are $50; to join or renew, go to
http://www.trforum.org
.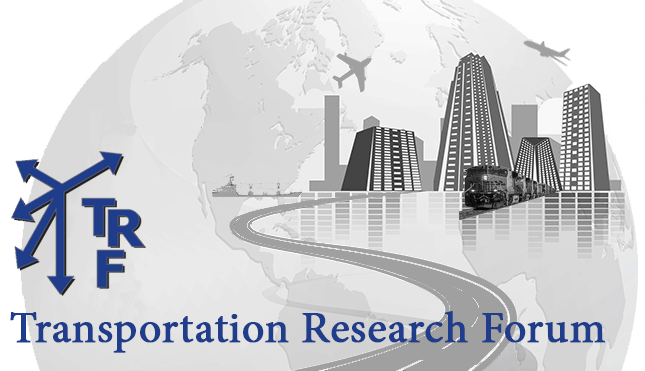 "The National Association of Railroad Passengers has done yeoman work over the years and in fact if it weren't for NARP, I'd be surprised if Amtrak were still in possession of as a large a network as they have. So they've done good work, they're very good on the factual case."
Robert Gallamore, Director of Transportation Center at Northwestern University and former Federal Railroad Administration official, Director of Transportation Center at Northwestern University
November 17, 2005, on The Leonard Lopate Show (with guest host Chris Bannon), WNYC New York.